Marrybrown expands with the opening of its new Outlet in Muroor, Abu Dhabi.
14 Jun 2020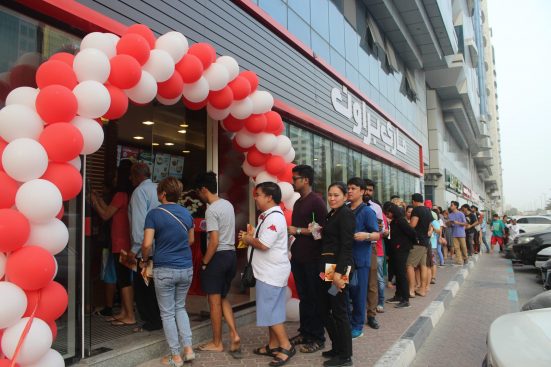 Click here to see more images and videos.
Opened on May 10, 2019
Marrybrown (Mb) continues to expand in the UAE, with the successful opening of its new flagship outlet in Muroor Road, Abu Dhabi  one of the capital's most prominent areas.
The new outlet features a fantastic ambiance for the customers, which aims to enhance the customer's dining experience. Mr. Imran Akhtar, General Manager of Marrybrown UAE, comments on the expansion "We would like to thank all our customers for the massive support which they have shown us for many years. We are very pleased to be celebrating the opening of our new MB outlet in Muroor, Abu Dhabi. We invite everyone to come and visit our new outlet and give us an opportunity to serve you with the ultimate chicken experience. We are looking forward to your love and support in the future. Likewise, we are delighted to announce that we shall open two (2) more outlets in the UAE this year."